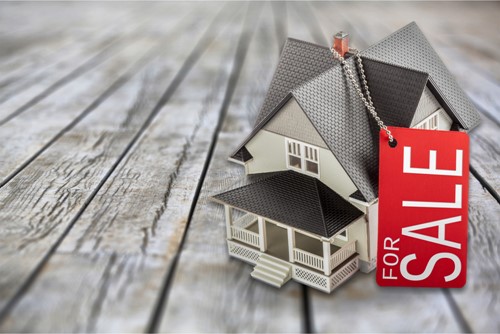 Photo by Billion Photos via Shutterstock
When homeowners start thinking about selling, the first thing they want to know is, "How much can I sell my house for?" Your real estate agent's task is determining the fair market value with a range of prices from low to high. The spread between the two values typical is not large and only leaves a little wiggle room for the seller to negotiate.
Determining the Value
The challenge is that there is no one value for a home on the resale market. Several values go into determining the number. These can include the assessed value (what the local government taxes it on), the appraised value (what a certified and licensed appraiser determines it's worth), the market value (this can go up or down depending on supply and demand) and what the owner needs from it in order to move to the next place. Even among appraisers, the same house might have several different values depending on what that appraiser noted; although, they're usually fairly close.
The Homeowner's Price
When a homeowner has a price in mind that they'll sell for, it may come from several factors:
How much they owe on the first mortgage
Whether or not it has a second mortgage or HELOC (home equity line of credit)
How much they originally paid in the down payment and closing
What they've spent in renovations and upgrades
How Your Agent Determines a Price
A professional real estate agent may give you an estimate of the market value of your home within a range. These numbers come from comparable residences in similar condition, homes that sold recently and the prices of homes on the agent's MLS. Additionally, if the agent knows that a bidding war might happen, they'll factor that into the suggested price too.
How Overpricing Could Hinder a Sale
There are several reasons that overpricing your home might hinder a sale. Here are the main ones:
Your price puts your listing outside the search parameters of potential buyers. Even if you're willing to negotiate and come down a ways, a buyer won't know to ask because your home is not on their radar.
If your home does come up in a search, it will be because the buyer is looking for homes in that price range. But if yours fails to match similar homes in their price point, yours will drop to be the last one they look at.
An overpriced home can spend longer sitting on the market, languishing there as the MLS adds numbers to the "days on the market" category. Often, buyers assume a home sits unsold on the market because there is something wrong with the property or the seller is difficult to work with.
If you need to sell your home quickly, and for top dollar, trust your real estate professional to guide you in setting the price.